BUS BIKE WALK MONTH: OCTOBER EDITION
BUS BIKE WALK MONTH
Bus Bike Walk is a month-long series of community events that celebrates, educates, and encourages people-powered modes for  getting around town.
ON YOUR OWN
Things you can do individually or with a small group of people throughout the month! 
VIRTUAL EVENTS
Tune in online for these important discussions around active transportation.
ACCESSIBILITY TALK & CONCERT WITH GAELYNN LEA, WITH SPECIAL GUESTS TONY CUNEO OF  ZEITGEIST & CHALK ARTIST ANNMARIE GENIUSZ
2 p.m.
Place:
Gaelynn's YouTube channel.
Gaelynn Lea will be joined by Zeitgeist's Tony Cuneo to discuss accessibility in public streets and transit. The live concert will also feature Duluth chalk artist Annmarie Geniusz who will share her art as Gaelynn performs. 
Thursday, October 8 and 15
DULUTH-SUPERIOR METROPOLITAN PEDESTRIAN PLAN: PUBLIC OUTREACH ON PEDESTRIAN SAFETY
12 to 1 p.m.
Place: 
Microsoft Teams
The Pedestrian Plan is a long-range vision for the future of pedestrian activity in the Duluth-Superior area. It is meant to identify the barriers to pedestrian activity, recommend solutions to those issues, and create a framework for future action to improve the ease and safety of walking in the Duluth-Superior area. This presentation will focus on the known safety concerns for pedestrians and how the Pedestrian Plan addresses them.
FREE SHOWING: GATHER
Oct. 12 to 26
Place: 
Online
In honor of Indigenous Peoples' Day 

and as part of our efforts to highlight health equity as part of Bus, Bike, Walk

, Zeitgeist is excited to present the film GATHER for FREE!
Gather follows the stories of natives on the frontlines of a growing movement to reconnect with spiritual and cultural identities that were devastated by genocide. An indigenous chef embarks on a ambitious project to reclaim ancient food ways on the Apache reservation; in South Dakota a gifted Lakota high school student, raised on a buffalo ranch, is proving her tribes native wisdom through her passion for science; and agroup of young men of the Yurok tribe in Northern California are struggling to keep their culture alive and rehabilitate the habitat of their sacred salmon.
All these stories combine to show how the reclaiming and recovery of ancient food ways is a way forward for native Americans to bring back health and vitality to their people.
WEBINAR: THE BLACK BUTTERFLY: THE HARMFUL POLITICS OF RACE & SPACE IN AMERICA
1 to 2 p.m.
Place: 
Webinar
Join America Walks for a conversation with Lawrence T. Brown about his upcoming book The Black Butterfly: The Harmful Politics of Race and Space in America. In The Black Butterfly—a reference to the fact that Baltimore's majority-Black population spreads out on both sides of the coveted strip of real estate running down the center of the city like a butterfly's wings—Lawrence T. Brown reveals that ongoing historical trauma caused by a combination of policies, practices, systems, and budgets is at the root of uprisings and crises in hypersegregated cities around the country. Drawing on social science research, policy analysis, and archival materials, Brown reveals the long history of racial segregation's impact on health, from toxic pollution to police brutality.
In his book and this conversation, Lawrence T. Brown offers a clear five-step plan for activists, nonprofits, and public officials to achieve racial equity. Not content to simply describe and decry urban problems, Brown offers up a wide range of innovative solutions to help heal and restore redlined Black neighborhoods, including municipal reparations. He argues that, since urban apartheid was intentionally erected, it can be intentionally dismantled, The Black Butterfly demonstrates that America cannot reflect that Black lives matter until we see how Black neighborhoods matter. Following his presentation, he will answer questions from the moderator and the attendees.
ACCESSIBILITY TALK BY DEMENTIA FRIENDLY DULUTH
12 to 1 p.m.
Place:
Zoom
Dementia Friendly Duluth is a local organization that helps make the community more aware, informed, and supportive of people who are experiencing or caring for someone who is experiencing Alzheimer's and other forms of dementia. This presentation will discuss accessibility in Duluth and the specific accessibility challenges that are associated with dementia.
GATHER: LOCAL PANEL ON INDIGENOUS FOOD SOVEREIGNTY
12 to 1 p.m.
Place:
Zoom
Join us for a discussion of Indigenous food sovereignty and health with a panel of local leaders working to improve the health and lives of Indigenous people in Minnesota. Panelists reference the film
Gather
, which can be streamed for free at
zeitgeistarts.com/community
. Learn about indigenous food sovereignty efforts in our area and about why food sovereignty is such an important part of well-being and cultural recovery.
Featuring:
LeAnn Littlewolf, Economic Development Director with the American Indian Community Housing Organization
Hope Flanagan, Community Outreach & Cultural Teacher with Dream of Wild Health
Jessika Greendeer, Seed Keeper & Farm Manager with Dream of Wild Health
Kaitlyn Walsh, Season Extension Specialist with Fond du Lac
Alexandera Houchin, local cyclist & member of the Fond du Lac Planning Division
HIGHWAY 61 REVISITED: CONNECTING DOWNTOWN DULUTH TO THE WATERFRONT
12 noon
Place:
Zoom
Highway 61 Revisited is an urban design concept aimed at building connectivity and inclusivity through strategically rethinking the I-35 corridor within downtown Duluth. This presentation will give a historical overview of our downtown's chronic disconnect from it's waterfront and share a different vision for the future of this area.
IN-PERSON EVENTS
Masks are required & social distancing will be enforced.
PREPARING FOR WINTER CYCLE COMMUTING
5:30 to 7 p.m. 
Place:
Duluth Folk School
There is no better time to start planning for winter bike commuting than October, when you can ease into it! In this class you'll gain practical tips, tricks, and techniques for bike commuting in winter in a workshop that focuses on both knowledge-sharing among participants, and instructor insight.
Topics covered include traffic principals and bike law, basic winter bike maintenance, clothing, gear and equipment needs, logistics of bike commuting, winter-specific safety, and discussion of available resources.
By the end of class, you will leave with more confidence and knowledge about safely bicycling year-round. You will also receive a copy of the Minnesota Bicycling Handbook, which includes information covered in the class.
Registration $5 – $10 at https://duluthfolkschool.com/events/winter-bike-commuting-101-oct-2020/
RIDE, WALK, ROLL THE CROSS CITY TRAIL'S NEW RIVER ROUTE
10 a.m. to 2 p.m.
Place:
Meet at Clyde Iron parking lot
The Friends of Western Duluth Parks and Trails (FWDPT) along with We Walk in Duluth, Duluth Bikes, and Zeitgeist invite you to join in a COVID-19 sensitive introduction to experience the recently completed "
Cross City Trail's River Route
" during Zeitgeist's October Bus, Bike, Walk many events.
We will be in the Heritage Center's parking lot near the corner of W Michigan St and Carlton Ave from 10:00-2:00 to welcome you and get signed up for a chance to win prizes from our local western Duluth business that generously have donated. Or upload photos of your experience from Oct 17 to the 24th will be eligible anytime during event week to our website at
www.crosscitytrailduluth.com
Information about the trail and its future will be available. We will be observing social distancing and mask regulations.
This 10-foot wide blacktop, ADA compliant trail provides a good surface and gradient to accommodate walkers, wheelchairs, roller bladders, and bicycles.
The purpose of this gathering is to introduce people to the new section of trail to promote non-motorized transportation and recreation, to experience new areas that many have never had access to before. This section will bring you up close to the ore docks, by Wade Stadium, trough the working harbor, along the Eire Pier Ponds that is scheduled to be cleaned up and restored next year, under the Bong Bridge, by the welcome sign to Minnesota, cross over an old small railroad bridge, travel by the paper mill, by Spirit Valley's businesses, bump into Keene Creek and into Irving Park all while being immersed in Duluth's waterfront heritage and the significance of the St. Louis River estuary.
This gathering is a big thank you to the City for this trail and for the inclusion of citizen's input during the planning of this section. The City may well plan events to celebrate this trail and the trail system when the COVID-19 pandemic has subsided.
The FWDPT involvement in this trail has been researching all the other alignments for the gap and recommending what we felt held to the vision of the Cross City Trails main goals:
-The most direct connection from the Munger Trail Head to Brighten Beach
-The signature Duluth trail for all ages and abilities
-The safest route with the least road crossings
Please follow the City's recommendations when using our trails during these COVID times.
Park users should follow the same general rules of thumb for disease prevention at all times:
-Maintain minimum six-foot social distances.
-Do not congregate in large groups.
-Minimize contact with high-touch surfaces such as benches, tables, and trash cans.
-Select alternatives to crowded sites like the Lakewalk.
-Walk to nearby parks rather than driving to more distant park sites.
-Refrain from using parks or trails if exhibiting symptoms.
-Be prepared for the absence of public restrooms, trash receptacles, water fountains, and protection from the elements.
-Wash hands as directed by the CDC prior to and after visiting parks.
-Visit by yourself or with others in your household.
-Obey all closures and restrictions.
-While on trails, make your presence known and step aside to let others pass.
LINCOLN PARK PUBLIC ART WALKING TOUR
10 to 11:30 a.m.
Place:
Lincoln Park
Join the very knowledgeable Shannon Laing for a walking tour of the growing collection of murals & public art spread throughout the vibrant Lincoln Park area. Spend some time getting to know the growing Lincoln Park community!
DTA: LEARN TO USE THE BUS BIKE RACKS
12 to 4 p.m.
Place:
Duluth Transportation Center
To our local cyclists and riders of the DTA: learn how to combine bike riding with your bus commute & practice using the DTA bus bike racks. It can be a little nerve-wracking trying to learn to use the bike racks when boarding the bus, so try it out in a low-pressure environment instead!
RESOURCES
A list of educational resources around active transportation, with a focus on safety, equity, and accessibility.
Each week of the month we will focus on a new educational inititave.
THANK YOU TO OUR SPONSORS
These organizations' generosity made Bus Bike Walk 2020 possible.


THANK YOU TO OUR PARTNERS
These organizations' support made Bus Bike Walk 2020 possible.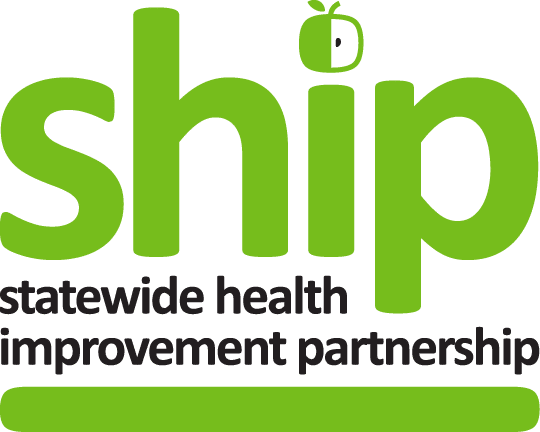 Zeitgeist is made possible with your help