The Zeitgeist Arts building is a hub for film, food, art, and community in downtown Duluth. We are your home movie theater, performance theater, art gallery and restaurant & bar. We thrive on connecting creatives and community members.
We are a nonprofit arts and community development organization committed to growing and sustaining a community that is inclusive, diverse, and equitable; artistic and vibrant; environmentally conscious; and a place where every individual can thrive. Working in partnership across our region, Zeitgeist connects like-minded organizations and people to collaboratively create programs that make lasting change.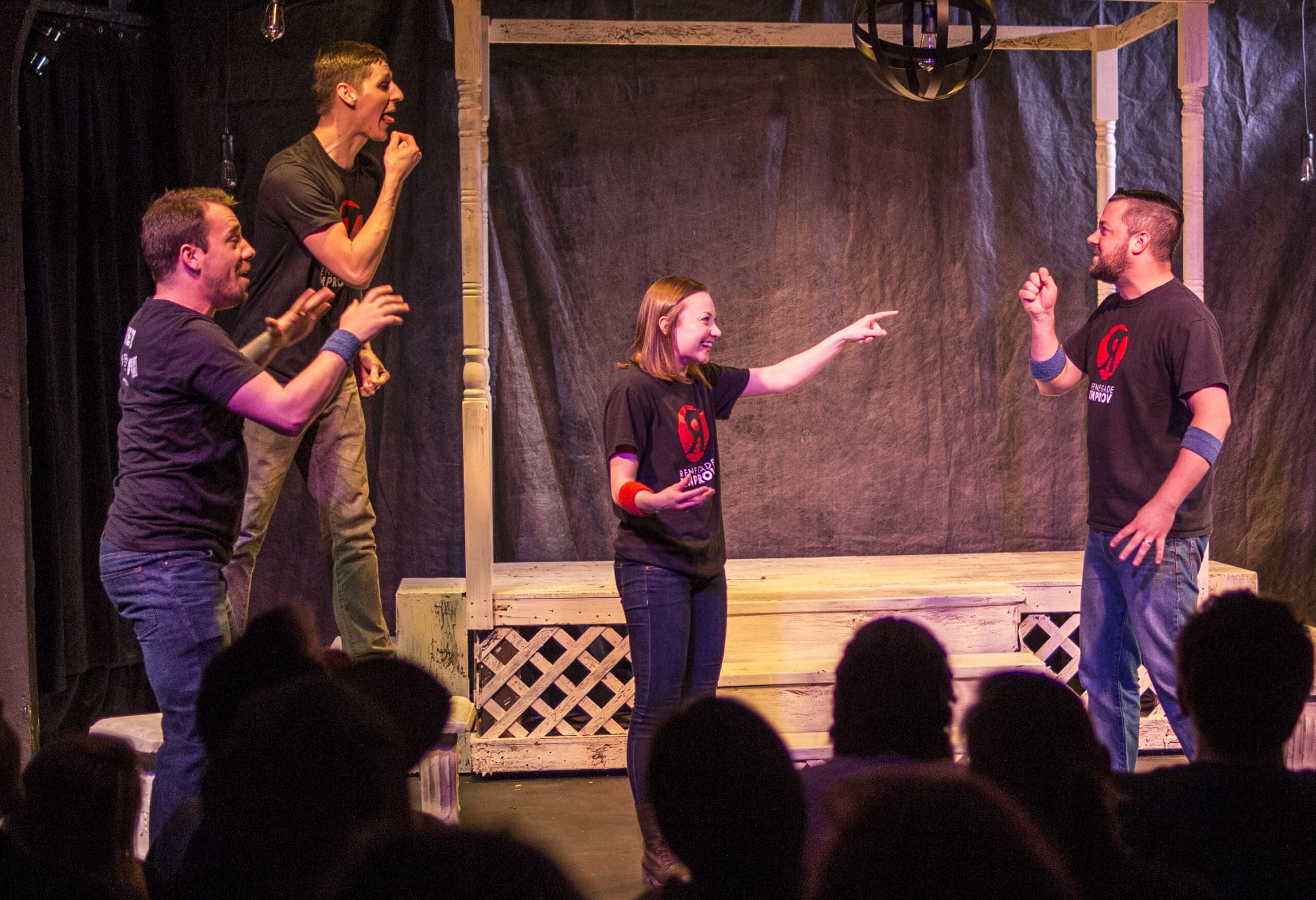 October 7, 2022
@ 10:30 pm
- 11:30 pm
at Zeitgeist Teatro
Start off your weekend the right way — with a hilarious Improv show at Zeitgeist. This new team of fresh, funny local talent will perform game-style Improv made famous by
Zeitgeist is made possible with your help.
Support us today by becoming a sustaining member or making a one-time donation. 
Gift cards can currently be used toward private rentals of our space
SUPPORT ZEITGEIST
Your support of Zeitgeist keeps us going. It helps us continue to invest in building a comprehensively healthy and vibrant community.
Your contribution can be in support of our general operations or targeted towards a specific initiative.
COVID-19
We continue to navigate the effects of Covid-19 and implement necessary precautions to safely re-open one step at a time.