2023 BUS BIKE WALK FOR TRANSPORTATION EQUITY SERIES
Throughout 2023 we're exploring transportation equity issues in Duluth, along with opportunities to enact structural changes that shift the conditions of exclusion and oppression to those of inclusivity and an ability to thrive. Join us as we broaden our Bus Bike Walk and Winter Bike events to connect, educate, and advocate around city- and neighborhood-wide design that prioritizes people, community power, and possibility.
TRANSPORTATION EQUITY DOC & TALK SERIES
Follow the history of transportation in this country, from buses and bikes to super highways and self-driving cars, as we examine the barriers that persist in our transportation networks. The Transportation Equity Doc & Talk Series includes monthly (generally the fourth Thursday of the month) screenings of transportation documentaries followed by community conversations with speakers from the Twin Ports advancing transportation equity through their work.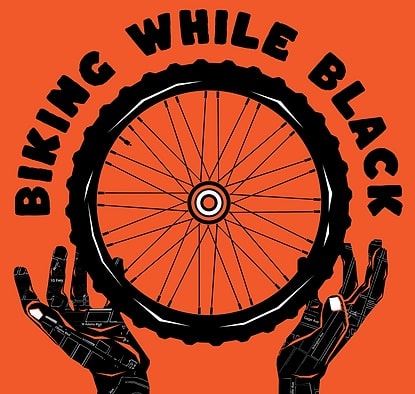 BIKING WHILE BLACK – OCTOBER 26
A documentary film centering the daily experiences that Black lives encounter while bicycling. The film addresses critical conversations around police enforcement, historic disinvestment of infrastructure, racism, racial profiling, and celebrating Black joy on two wheels. The film focuses on Los Angeles and speaks to wider issues of transportation safety and institutional racism. This Doc & Talk includes a talk-back with Director Yolanda Davis-Overstreet
Yolanda Davis-Overstreet is a graduate of the Urban Sustainability Master's Program (USMA) at Antioch University, Los  Angeles (2018). Her community service work and consulting fall in the areas of community organizing and mobility justice with a focus on pedestrian safety in communities of color. She is the founder of Ride in Living Color, a bicycling and mobility justice advocacy initiative that was started in 2011. She is a woman of color, mother, mobility justice activist, and emerging social justice filmmaker.
THE LAND OF STORIES – NOVEMBER 16-18
This Doc & Talk event includes the filmed performance of 
Land of Stories
(catch the live performance Friday or Saturday!) followed by a community conversation with representatives of the Missing Murdered Indigenous Relatives (MMIR) movement. Come learn about the connections between histories of colonization, human trafficking, and transportation.
NATIONAL #WEEKWITHOUTDRIVING
OCTOBER 2 – 8
What if taking the bus, riding a bike, walking or asking for rides weren't a choice you could make, but a necessity? For people with disabilities, young people, seniors, and people who can't afford cars or gas — this is their every day. To improve our transportation networks for everyone, we need to understand the experiences of those historically left in the margins.
This October 2-8 we invite you to take the challenge and join National #
WeekWithoutDriving.
If you already don't drive, great! We'd love to hear about your experience. If you normally drive, try going a day, a few days or the whole week getting around without your car, and take note of:
What makes your travel route unsafe and/or disconnected?
What would make your travel experience more fully supportive for your needs?
We encourage you to think outside the box! Notice places where public art, hospitable seating + lighting, signage + wayfinding, and even micro-markets might make your commute more possible and/or enjoyable.
Post about your experience with the hashtags #WeekWithoutDriving and #BusBikeWalk, and tag @ZeitgeistDuluth. Your participation helps make transportation equity a reality.
TRANSPORTATION EQUITY RESOURCES
Help us gather bike and pedestrian use data on several key corridors in Duluth. Each site selected is slated to have bike/ped improvements in the near future and this data will provide a baseline to compare before and after construction. Volunteer shifts are 2 hours long or less and all volunteers will be provided necessary supplies and training/orientation. Questions? Contact Andrea at 
andrea@zeitgeistars.com
.
Zeitgeist is made possible with your help
THANK YOU TO OUR SPONSORS