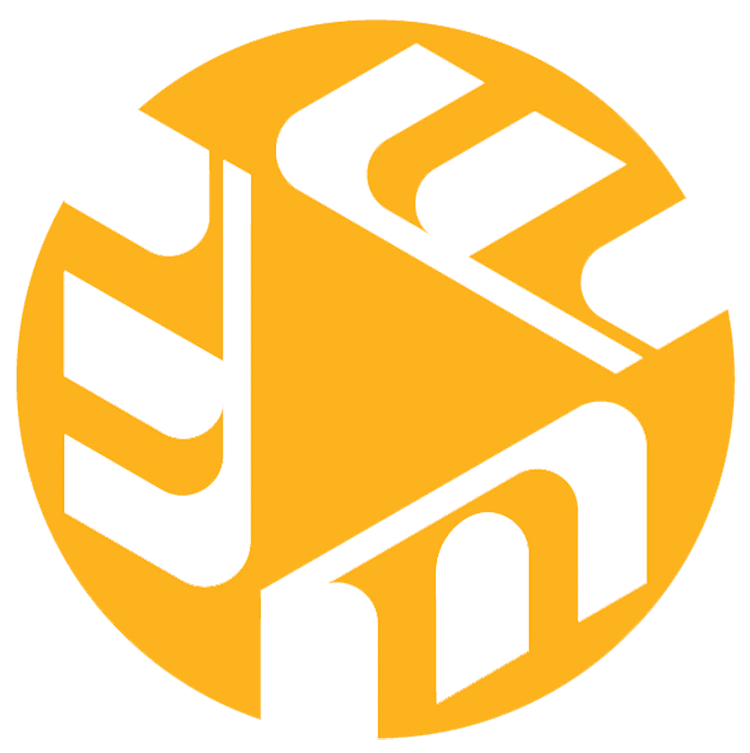 APRIL 3-7, 2024
MINNESOTA FILM FESTIVAL TEAM
Vera Bianchini
Festival Director
Brazilian-Minnesotan, Vera Bianchini has worked in the film industry for over a decade – specializing in film festivals and arts community building. She's worked for regional film organizations like MSP Film Society, Flip The Script Fest, and the Upper Midwest Film Office. Her experience includes being invited to speak on panels for film art organizations such as FilmNorth and Art House Convergence, and Oscar-qualifying festivals such as Chicago International Film Festival, Sundance Film Festival, Cleveland International Film Festival, and Palm Springs International Film Festival. Vera's mission is to elevate artists and provide underrepresented voices a platform to share and celebrate their work while also proving the value of film in the economic development of a community
Elizabeth Chatelain
Program Director
A North Dakota native, Elizabeth Chatelain has directed several documentary and narrative shorts including MY SISTER SARAH, about her sister's lifelong drug abuse and recovery. It won the International Documentary Association's Award for Best Student Documentary and was a Student Academy Award Finalist. Her films have screened at festivals across the country and the world, including Interfilm Berlin, Uppsala and SXSW. She has optioned her feature, SUNDOGS, which participated in the Berlinale Script Station and was an Academy Nicholl Fellowship Semi-Finalist and won the Showtime Tony Cox Screenplay Competition. She is a Blacklist/Women in Film Feature Fellow and a Sundance/Women in Film Financing Fellow. She received an MFA in Film Production from University of Texas-Austin and an MFA in Dramatic Writing from NYU-Tisch. She currently resides in Hibbing, Minnesota.
Graham Holford
Head Programmer
Graham is a British filmmaker, teacher, and programmer. He was an assistant programmer for the Athens International Film and Video Festival from 2017-2019. He has worked with Zietghist since 2020. His films have been screened at academy award qualifying festivals in Asia, USA, and Europe. He presently works in Media in Washington DC as a producer.
Haeryun Kang, who programmed Korean films for MFF 2023, is a filmmaker and journalist based in Seoul. Her first film, Ahyeon's Rooftop, premiered at the Seoul International ALT Cinema and Media Festival in 2020. As the creative director of a startup, she directed eight short films for documentary brand InterV from 2019-2021. She was also the managing editor of Korea Exposé, a journalism startup highlighting underrepresented Korean stories in English. As a freelance journalist, her work has appeared on NPR, Washington Post, Time and the cover of Rolling Stone. Haeryun is interested in documentary films that explore memory, changing subjectivity in the era of climate change, and the limitations of the body. She is currently developing her first feature, Naro's Search for Space, about the Korean space program on Naro Island.
Kendra Shoemaker
Programmer
Kendra Shoemaker is a budding filmmaker born and raised in Minnesota with 2 short films under her belt. One she made in college with a group of her friends from work and her most recent film was a documentary short that was shown at the Minnesota International Film Festival last year. She is currently working on her next documentary.
Kelly Florence
Programmer
Kelly Florence is the co-author of five books in "The Science of Horror" book series. She teaches communication at Lake Superior College in Duluth, MN and is the creator of the Horror Rewind and Be a Better Communicator podcasts. She received her BA in theatre from the University of Minnesota-Duluth and her MA in communicating arts from the University of Wisconsin-Superior. She has written, directed, produced, choreographed and stage managed for dozens of productions in Minnesota including Carrie The Musical through Rubber Chicken Theatre and Treasure Island for Wise Fool Theater. She is passionate about female representation in all media and particularly the horror genre.
Khayman Goodsky
Programmer
Khayman Goodsky (Bois Forte band member) is a local two-spirit Ojibwe filmmaker who has lived in Duluth, MN most of her life. She decided to pursue DIY filmmaking in the freshman year of college. After Jonathan Thunder mentored her in animation and creative economy, Khayman proceeded to make several short films collaborating with other Indigenous actors, film-makers, and musicians to bring her own stories to life. Her work usually contains key values and teachings from her Ojibwe culture mixed in with experimental art. Several of her works have been played in the DSFF and other local film festivals. Khayman has also been involved with youth work since 2016 and had dedicated to helping queer youth feel more safe and welcome in the world. She values the time she spends with her family and can usually be found dressing up at comic cons with family and friends.
Matthew Dressel
Programmer
Matthew Dressel is a Duluth based award-winning screenwriter and recipient of the 2017 IFP Minnesota Screenwriting Residency award.  His most recent screenplay, the dark comedy Daniel's Gotta Die (starring Joel David Moore and Bob Saget), was produced by Darius Films and is slated for a release in 2023.  He is the former Programmer for Zinema 2 and former Festival Director of the Duluth Superior Film Festival.
Matthew Koshmrl
Former Director
Matthew is an Emmy-nominated filmmaker and cinematographer with an MFA from the University of Texas at Austin. His work has played at The Jeonju International Film Festival, International Documentary Festival Amsterdam, Full Frame Documentary Film Festival, DocumentaMadrid, and True/False Film Festival. Matthew personally focuses on cinema vérité documentary films that explore the evolution of tradition, individual and national identity, and unseen processes. 
In 2016 he received the Antarctic Service Medal from the US Congress after traveling to Antarctica to film a paleontological expedition with the NSF. The Carnegie Museum of Natural History is currently screening his documentary about Antarctica and the paleontological process. 
He is a strong proponent of film and media education and has been a faculty member at St. Edward's University, Austin Community College, and the Austin School of Film. Since 2017 he has worked with the US State Department as a mentor to fellows participating in the Mandela Washington Fellowship, which provides young leaders from Sub-Saharan Africa with the opportunity to hone their skills in the USA. In 2018 he organized and taught a month-long film workshop in Harare, Zimbabwe through a State Department Reciprocal Exchange Grant.
Megan McGarvey
Programmer
Megan McGarvey is a Wisconsin based documentary filmmaker and television producer. Originally from Oconomowoc Wisconsin she has made the Twin Ports her home for over seven years. She's directed films such as Outsourced: The new Wisconsin Idea (2019), and Unweaving(2020). Her short documentary film Unweaving as nominated for an Upper Midwest Emmy back in 2021. She began working as a producer for PBS North in Duluth and won an Upper Midwest Emmy for her work covering the 38th Annual John Beargrease Sled Dog Marathon in 2022. Megan has worked as a programmer for the Duluth Superior Film Festival, the North by North Film Festival, Catalyst Content Film festival and now the Minnesota Film Festival! As a UW- Superior Alumna Megan has come back to speak to students about her journey in media production, taught a stop motion animation class at Lincoln Park Middle School, and conducted an Intro to Video Production Course through the Minnesota Media Arts School.  Primarily you can see Megan's work every Friday on PBS North's program Almanac North as she produces documentary style video segments regarding topical issues in our region. She is currently working on three documentary films with one coming out in December of 2023! 
Zeitgeist is made possible with your help